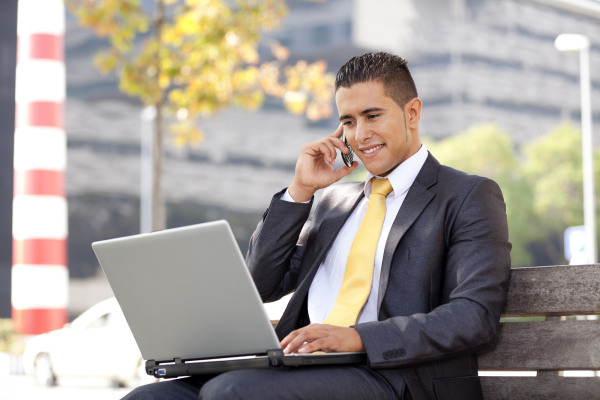 When working through divorce, Jacksonville dads can tap into support from electronic media. Using electronics can be a great stress-reliever when communicating with your former spouse. By placing appointments, meeting dates and times on a common electronic calendar that is accessible to your ex-wife and you, there is less need for face-to-face contact. But electronic media also has some snares and drawbacks any newly-divorced dad needs to watch out for.
Kenny Leigh and Associates is a men-only family law firm with six locations in Boca Raton, Daytona, Fleming Island, Fort Walton Beach, Gainesville and Jacksonville. We serve men only in North and South Florida.
Social Media
Do not vent your rage, sadness or frustration on social media. You may feel some momentary satisfaction, but the words you threw are weapons that will come back to hurt you. Always stop to consider who—your children, your boss, your ex-wife's attorney, your relatives and mutual friends—might see your words. And, do not get drawn into an online dispute, whether it originates with your children's mother or your own children. In this electronic age, remember that private matters should remain private.
Images
Images you post online can be very helpful in maintaining a strong co-parenting relationship. Share pleasant, candid moments you enjoy with your children when you have them. This helps to soften hard feelings and helps return everyone to a sense of normal, everyday life. It reassures your ex-wife that the time you spend with your children matters, and is not all carnivals and lollipops. You can share mundane parenting responsibilities such as homework, haircuts, and eating at the dining table (and not out of bags!).
Just as words you use on social media are important, do not—do not—post online inappropriate, intimate pictures of your ex-wife with the intent of being malicious, slanderous or spiteful. You will irreparably harm your relationship with your children and destroy your credibility with the woman who is—at whatever level—working with you to make co-parenting successful.
Texting
Texting through cell phones is an excellent way to keep lines of communication open. After a divorce, Jacksonville co-parents need to stay in close touch. You can update each other on appointments, meeting places, issues with your children, and reminders of obligations. Be completely neutral in your texting, however, so that nothing can be misinterpreted. Sarcasm, irony, humor and anger are not easily understood from short phone texts. Keep messages short, to the point and simple. However, it is still best to communicate very serious matters face-to-face or on the phone.
E-mail
Just as with cell phone texting, be careful to keep e-mails neutral in tone and clear in wording. As with other forms of communication, take a moment before sending to verify that you are saying exactly what you mean, what is needed, and what is factually correct.
E-mail is an excellent example of asynchronous communication—you both do not need to be in the same room, same time zone or same hemisphere of the world to maintain contact. Co-parenting after a divorce Jacksonville dads can keep in touch with Los Angeles-transplanted kids!
Skype®
If you are co-parenting across the country, online video services such as Skype are a great way to keep your face familiar to your children, enjoy their real-time reactions and interactions, and share responsibility with your ex-wife. Do not use it simply to be the entertaining dad, however; offer to help your children with homework, assess new wardrobe changes, hair and makeup styles, and share picture books.
Our Family Wizard
An online tool called Our Family Wizard can help put psychological distance between you and your ex-wife if things are tense. Perfect for ironing out holiday custody concerns and other matters large and small, the site has a calendar, notification system, expense log, information bank, journal and message board. Apps for your portable devices can be downloaded, too. All of these can be monitored by your or her attorney, if necessary, and form a valuable database for verifying actions and intentions.
School
Coming out of divorce, Jacksonville dads may feel suddenly cut off from their children's education. Many districts use electronic support for curriculum and textbooks, making work available online in case a child forgets assignments in school or at mom's house while at dad's house. This helps keep relationships on an even keel, since neither parent is an oasis from homework.
You can demonstrate your earnestness to co-parent by keeping up with grades online, being aware of upcoming projects and homework, and familiarizing yourself with your children's curriculum. You do not want to be the parent eagerly asking your sixth grader how she did on her dinosaur project—the one from third grade.
Through all the electronic supports, keep in mind your goal of making divorce work for everyone, ensuring your children feel nurtured and supported no matter the situation.
For more help navigating through electronic challenges in co-parenting and any other family legal issue, contact Kenny Leigh and Associates, a men-only family law firm with six locations in Boca Raton, Daytona, Fleming Island, Fort Walton Beach, Gainesville and Jacksonville. We serve men only in North and South Florida.