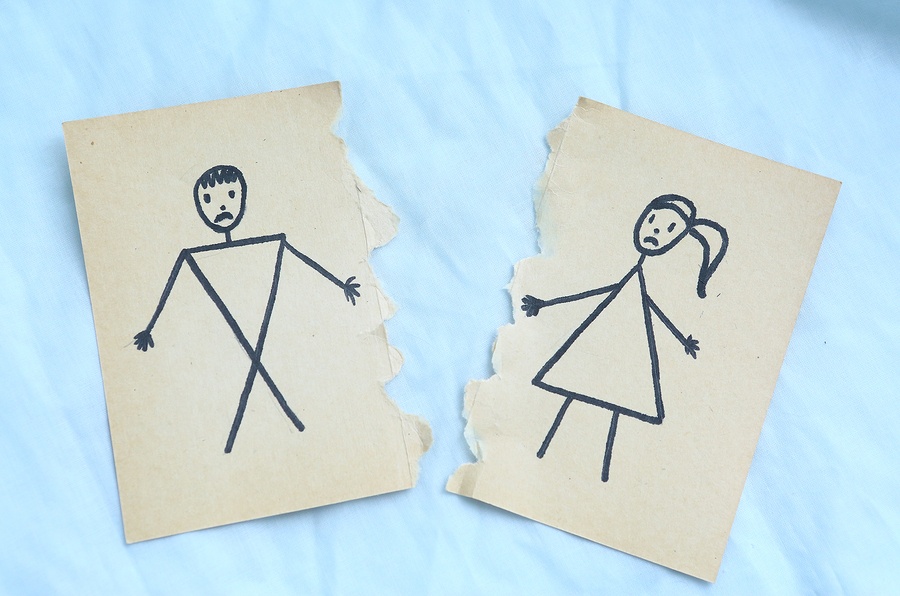 Family law does not just deal with divorce or formerly married couples for post-divorce actions. Family law also covers paternity actions. That is basically when people have children born out of wedlock. There are many times when people move in together, they do not get married and they build a life together as if they were married. One party will purchase a house and both parties will act as if it is jointly owned, but in fact it is not. Basically, only one person's name is on the Deed and the other person decides, for whatever reason, not to put their name on the Deed. I've had many clients come to me over the years in this situation who want to get half of the equity out of the house. This is where the fundamental difference between a paternity action and a divorce action really kicks in. Basically, equitable distribution.
There is no equitable dissolution in a paternity proceeding just like there's no alimony in a paternity proceeding. Paternity is limited to things dealing with the children. In that regard, a paternity action and a divorce action are exactly the same. As with any area of the law, a person whose name is not on the house, is not necessarily completely out of luck.
Under Chapter 61, a Trial Court has authority to adjudicate cases involving married parties, including equitable distribution of marital assets. However, Chapter 61 does not apply to the distribution of assets for unmarried parties. An action to adjudicate the rights of parties in a home is called a partition action. The right to partition property originated in common law and became Florida law in 1844. An action for partition of real property is an equitable action and is not a remedy exclusive to only married individuals. But, the party seeking partition of the property must have title to the property sought to be divided.
An unmarried party who holds joint title to property has the right to seek a partition of that property in family law cases such as paternity action. Basically, it's two counts in one petition. The key here is that both parties name is on the Deed. The 4th District Court of Appeals expressed that an unmarried party has alternative remedies to recover money paid for real property even if the party does not have title to the property. There may be things such as a breach of oral or written agreements, a constructive trust or other equitable remedy. These are not easy to prove, however. In sum, although parties to a paternity action are unmarried, either party has the K to request partition of the property (which is distinguished from a request for equitable distribution). Such unmarried parties may also seek certain other equitable relief related to property that may not be jointly titled.
Kenny Leigh and Associates is a law firm that exclusively represents men in the area of family law. That is all we do, that is our only focus. We have Offices around the State of Florida to help you with your needs. If you have more questions, go to DivorceMenOnly.com.