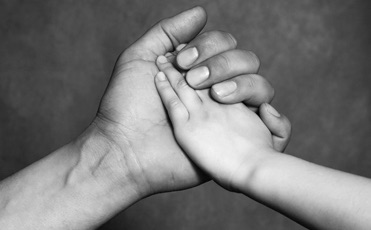 Custody cases can be difficult for everyone involved and, often, particularly in Florida, courts tend to favor the mother in family cases. The truth is that custody is decided by what is in the best interest of your child or children. Having a job or not having a job should not be the deciding factor in any custody judgement, however, you may find that your ability or inability to financially provide for your children can be an important factor.
Let's look at some examples of employment and how they may factor into your custody battle.

If you have a job that impacts your child's life in a negative light, for example, it endangers their life, puts them in the path of criminals or bad influences, or places them in inappropriate situations, then this job may be held against you. It is always in the child's best interest to be in a safe and nurturing environment.


If there is a large disparity between incomes, then the more affluent parent may appear able to provide more opportunities for the child and, thus, might be regarded more highly by the court. However, the gap between incomes typically has to be quite large for this to happen.


A worker's' odd hours may be taken into consideration—for example, if you work night shift, your ex may argue that you are asleep during the day and that no one is with the children during the night. In most cases, your work schedule will be just one factor in the much larger picture. However if you do have an opportunity to change your schedule to include more family-friendly hours, this could be very beneficial to your case.



If you have a job that allows you to work a certain amount of days on and a certain amount off—for example, 3 days on and 4 days off—you may be able to work out a schedule so that you can have equal share of your children, allowing you to have your children on your days off. The courts would rather children be with their parents or family than with outside caregivers, and if you have a schedule like this, it may behoove you to highlight the fact that you are able to take the children without interruption for that period of time. This is especially true if the other parent works a regular schedule that can limit their uninterrupted time spent with the children.





The court looks at many things when it comes to custody cases. Your employment or lack of employment should be a small part of the picture; it's unlikely to be the deciding factor in a custody case. The courts will be looking at who can provide the most stable environment for the children.
It is imperative when fighting a custody battle that you have great legal counsel on your side. The team at Kenny Leigh & Associates work with men only. Our team of lawyers are experienced in family law and focus on helping men have their voices heard in the courtroom. If you are looking to gain custody of your children in the state of Florida, contact our team today.