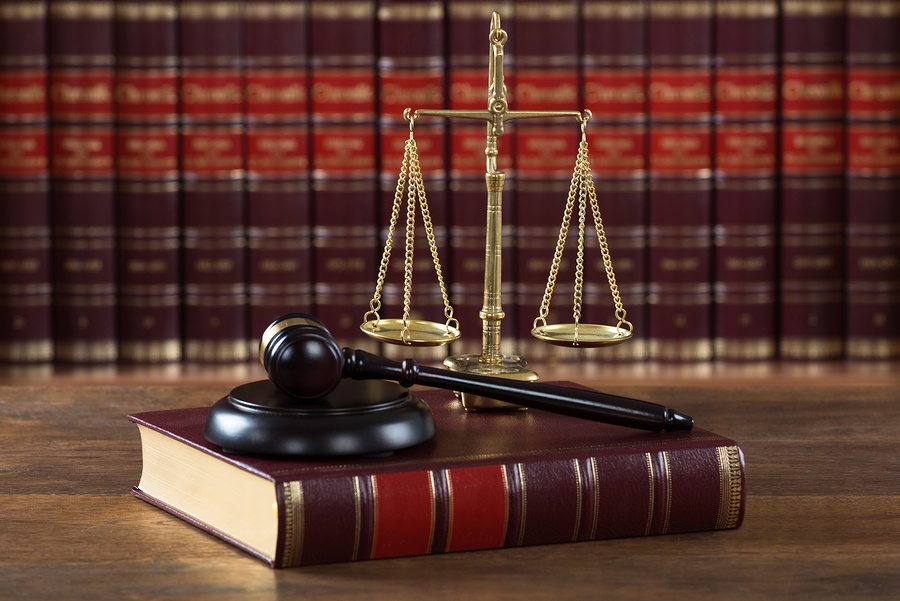 THE DIFFERENCE BETWEEN GENERAL MAGISTRATES AND HEARING OFFICER
First, it should be noted that if you look at old orders, a magistrate may be referred to as general "master". That has been changed to now general "magistrate". So whenever you look at old orders, general master and general magistrate are the same thing. Florida Family Law Rule of Procedure 12.490 governs the appointment of and referral to a general magistrate.
No matter can be heard by a general magistrate without an order of referral and consent of all parties. A person can object to a magistrate, within the proper time frame. A magistrate is a position that is hired, it is not elected or appointed. The powers given to the magistrate are from a circuit judge. The general magistrate shall establish the record, which may be by elective means. Failure of the general magistrate to provide a record, making a hearing on exceptions if possible, voids the order. Basically when the general magistrate rules, that is really nothing more than a recommendation. The judge can either sign it or not sign it. The Judge, however, cannot just disregard a magistrate's recommendation willy-nilly. There is a standard there that the judge has to apply. Florida Family Law Rule of Procedure 12.491 governs hearing officers. Hearing officers may hear proceedings for the entitlement to, enforcement of, or modification of child support, or the enforcement of any support order for the recipient parent in conjunction with an ongoing child support or child support arangment order. They also may hear uncontested paternity cases, but not contested paternity cases. There is no procedure to object to a referral to a hearing officer. A hearing officer basically is for child support only. Whenever there is several family law cases or what is called related family law cases, they must be handled before one judge unless impractical. A judge handling a family case, in addition to authorized court staff and personnel, may access and review the files of any related case, either pending or closed.
DISQUALIFICATION OF TRIAL JUDGE
Disqualification of trial judges is governed by Florida Statute 38.01 through 38.10, as well as Florida Rule of Judicial Administration 2.330. It happens all the time, a client comes in and believes that a judge is biased against them so they want the judge removed. Generally, this simply cannot happen. It is called forum shopping. There has to be a true and valid reason to disqualify a judge. Some of these reasons can be found in Florida Rule of Judicial Administration 2.330 (d), such as where the judge is a party of record to any cause before him or her, or where the judge or some person related by consanguinity or authenticity within the third degree to the judge is either a party to or is interested (direct financial interest) in any case before him or her. Where the judge is related to an attorney of record in the cause by consanguinity or authenticity within the third degree. Where the judge is a material witness for or against either side of the case presiding before him or her. A judge shall rule on the motion to disqualify immediately, but no later than 30 days after service of the motion. If the judge does not rule within 30 days as prescribed by Rule 2.300, that motion shall be deemed granted. A kind of catch all to disqualify a judge is in Florida Statute 38.10 and Rule of Administrative Procedure 2.330: That a party fears that he or she will not receive a fair trial or hearing because of specifically described prejudice or bias of the judge. Clients like to interpret this far broader than it is actually intended. Just because a judge has ruled against you several times in the past, does not mean they are prejudiced against you and they should be disqualified. If a judge is disqualified, the powers of a successor judge are limited. If the original trial judge did not complete a matter, the successor judge is without jurisdiction to issue orders, unless he or she first conducts a trial de novo on the issues. A successor judge cannot generally modify a predecessor judge's final judgment unless some special circumstances exist such as a mistake or fraud on the court. Other examples a successor judge cannot do are like in the absence of mistake or fraud, review, modify or reverse on the same facts, a predecessor judge's prior orders. However, a successor judge may reconsider interlocutory matter rulings and in fact has the same authority to vacate or vary an interlocutory order as the original judge. There are several different examples of the limitations of a successor judge's powers. As far as a temporary judge, the actions of a county judge acting as a de facto circuit judge are valid where no timely objection to the de facto judge's authority has been made. Where a county judge was acting under a valid administrative order designing him temporarily as an acting circuit court judge, the dissolution judgment rendered by him was not voidable.
CONFLICT OF LAWS
In the absence of a showing to the contrary, the presumption is that the law of a foreign state is the same as the law of the State of Florida. Florida courts are required to take judicial notice of the common law and statutes of all sister states, but such judicial notice can only be taken after one party has raised the issue of foreign law through the pleading. The validity of separation agreements is governed by the laws of the state in which they were executed, or by the jurisdiction designated by the parties in the agreement as long as it is not against the public policy of the foreign state.
DOMESTICATION OF FOREIGN JUDGMENTS
A party can petition the court to establish a foreign decree as a Florida judgment, which will then be entitled to enforcement by the courts of this state. The proper venue for the domestication is to be determined by the venue statute, Florida Statute 47.011. As used in Florida Statute 55.501 through 55.509, the term foreign judgment means any judgment decree or order of a court of any other state or of the United States if such judgment, decree, or order is entitled to full faith and credit in this state.
If you have any other questions regarding procedures on the website at divorcemenonly.com. Kenny Leigh and Associates is a Florida law firm that specializes in men's rights with regard to family law.