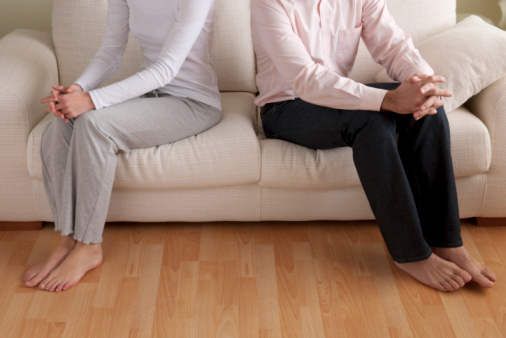 If a married couple enters into a marital settlement agreement disposing of all of their property and all of their parental responsibility and child support and never has it signed by a judge, is it enforceable? The direct answer is "mostly." Yes, that is a typical lawyer answer. The problem is, when dealing with the law, there is rarely a black and white yes or no answer. The laws are written gender neutral, but sometimes family law for men feels a little more difficult to practice.
Attorneys for men, and any attorney for that matter, should be overly prepared when going to court knowing all of the slightest nuances of the law as they pertain to their particular issue. Regarding the subject of this blog, failure to incorporate a settlement agreement in a final divorce order does not make it unenforceable. Alimony awards can be part of a property settlement agreement. Agreements involving alimony are enforceable by the court. An unreferenced contract may control the provisions of a final judgment. "The court has repeatedly held, along with practically every other court in the land, that property settlements between husband and wife made in good faith are valid and legal and should not be disturbed by the courts." Vance v. Vance. "That these agreements should be construed and interpreted as other contracts is no longer open to question." Underwood v. Underwood.
Florida courts favor settlement agreements concerning spousal support, and the fact that one party to the agreement made a bad bargain is not sufficient grounds standing alone to vacate or modify a settlement agreement. In the case Chovan v. Chovan, the court upheld the amount of alimony in the parties' marital settlement agreement and ordered that parts of the final judgment be changed to reflect the parties' agreement. The unfairness of the agreement was irrelevant. On the other hand, a trial court can set aside a settlement agreement regarding child support and/or visitation if it is not in the best interest of the child. Feliciano v. Feliciano. The courts will routinely honor practically any agreement made between adult spouses who are not incapacitated or under some type of duress and other small exceptions. It is a rare case that just because an agreement may be grossly unfair, the court simply leaves those agreements alone. The court, however, always exercises its jurisdiction over children. If the agreement is not in the best interest of a child, the court can easily correct provisions regarding children's issues.
Many people believe that agreements are not very strong, especially something like a prenuptial agreement. This is simply not the case. One thing that really needs to be put in the agreement should be what is called a severability clause. What this basically means is that if any part of the agreement is stricken, the rest of the agreement remains valid. If you are about to be married and you have a significant amount of wealth compared to the other party, it is always advisable to get a prenuptial agreement or what is also called an antenuptial agreement.
Kenny Leigh & Associates is a law firm that exclusively represents men in the area of family law. We have offices across the entire State of Florida. Please visit our website at www.menonlyfamilylawonly.com for more details.