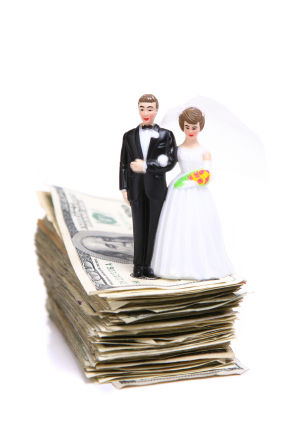 The purpose of alimony is to supplement the loss of financial support for the spouse who is impacted by the divorce to the extent that some level of continued financial contribution by the former spouse is determined to be necessary. The need for alimony and the ability to pay alimony are the legal determinates used to assess judgments granting alimony to a spouse as a result of divorce in Fleming Island or elsewhere. Kenny Leigh and Associates is a family law firm that represents men only with offices in Jacksonville, Fleming Island, Gainesville, Daytona, Fort Walton Beach, and Boca Raton, serving all of North and South Florida.
Listed below are some common questions about alimony.
Who is entitled to alimony?
In order for alimony to be granted by the court, one spouse must have an actual need for financial assistance due to the divorce, and the other spouse must have the financial ability to provide the support. Your alimony lawyer in Fleming Island or at one of our other locations will help you to determine whether or not you may be entitled to receive alimony.
How is the amount of alimony decided?
Alimony is assessed based on case-by-case factors. (This differs from child support, in which a standard formula is used to calculate the amount.) Your alimony lawyer will explain the specifics of your and your spouse's individual finances that are key considerations. Judges differ greatly in their alimony decisions; therefore, the type and amount of alimony that may be ordered is difficult for your Fleming Island alimony lawyer to predict.
However, there are legal guidelines to which the courts must adhere in decisions on whether or not to grant alimony and the amount to be awarded:
amount of time the couple was married

ages of the two spouses

emotional or physical factors impacting either spouse

the probable timeframe needed for the financially weaker spouse to acquire enough training or education to obtain sufficient employment

the total income from all sources for each spouse

each spouse's total assets, both non-marital and marital

an evaluation of each spouse's contributions to the marriage, including homemaking and childcare services, and support for one spouse's education and/or career growth

the standard of living that the couple established during their marriage

other considerations to accomplish a fair settlement
What are the types of alimony?
Temporary Alimony – Alimony may be granted in order to cover the financial needs of a spouse while the divorce is pending and through the legal finalization of the divorce.
Bridge the Gap Alimony – When a spouse may only need financial help from a short term of perhaps several months, and up to two years maximum. This type of alimony is intended to help a spouse through the transition from marriage to living as a single person. This may include support through the time needed to set up a new residence or obtain employment. "Bridge the gap alimony" may be ordered when a marriage was short in length and one spouse has greater income than the other.
Rehabilitation Alimony – In some cases, alimony is granted for a specified timeframe to afford a spouse the opportunity to acquire skills needed to obtain viable employment, perhaps through college or vocational training. Rehabilitation alimony is sometimes ordered in addition to permanent or lump sum alimony. When a marriage was brief in length and one spouse managed the home and childcare, it's not uncommon for rehabilitation alimony to be granted in order to provide training or education that the spouse needs to enter the employment market.
Lump Sum Alimony – If continuing periodic payments (monthly, etc.) are not practical or may not be appropriate, a judge may order a lump sum payment of alimony.
Contact an alimony lawyer in Fleming Island or at one of our other Florida locations to understand your rights and guide you through the divorce process. Kenny Leigh and Associates represents men only and has six offices in Jacksonville, Gainesville, Daytona, Fort Walton Beach, Boca Raton, and Fleming Island, and serves all of North and South Florida.