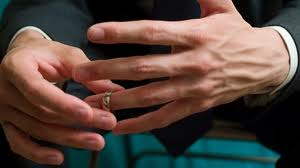 Are you currently considering a divorce? If so, you are not alone. Many people have made the decision to start divorce proceedings. However, before you consider the major step of a divorce, you should understand the impact that a divorce will have on your life.
There are many facets to a divorce, and the impact of a divorce is different for each person involved. You cannot compare your marriage to your friend's marriage because the situations are completely different. Likewise, you cannot compare your friend's divorce to your potential divorce situation because every divorce has unique circumstances.
If you are at a point in your life in which a divorce is a real possibility, you should seriously consider where to start your divorce efforts. There are three things that you should do to initially start your divorce process:
Determine your current feelings toward your spouse.

Determine if you really want a divorce.

Seek legal advice to understand your specific situation and legal needs.
Determine Your Current Feelings For Your Spouse
This is a very important consideration that should you carefully examine before going down the path to divorce. If you love your spouse, then you need to seriously consider if a divorce is really the best option for you. Many marriages go through rough spots. There are no perfect marriages. Therefore, if you still love your spouse, maybe there are other options that you should consider first, such as marriage counseling. However, there are many reasons and situations that indicate that divorce is the best possible option for your family.
Determine if You Really Want a Divorce
One of the biggest mistakes that people make concerning a divorce is using it as a threat to get their way or make a point. You should make sure that you really want a divorce, because once you start down the divorce road you may never be able to go back. Deciding to get a divorce is a very serious matter with wide-reaching ramifications, both potentially good and bad.
Seek Legal Advice to Understand Your Specific Situation and Legal Needs
Every divorce situation is different. Some couples have children, while other couples do not. Some couples have significant financial resources, while other couples do not, and some couples have specific actions that caused a spouse to want a divorce.
Your situation is unique. From a legal standpoint, you should seek legal advice once you start considering a divorce. Make sure that you understand all the potential issues and problems that can occur concerning a divorce. If you have kids, you may or may not have legal custody after the divorce. If you divorce, you may have to pay alimony, find somewhere else to live, and pay child support. A divorce is serious and should be considered very carefully. All aspects should be weighted and evaluated while considering a divorce, but it is vital that you understand your legal standing and options and seek out a divorce Fort Walton Beach divorce attorney or an attorney at one of our other locations.
If you need legal assistance, our divorce attorneys in Fort Walton Beach and at our other locations can assist you today. Kenny Leigh and Associates is a family law firm that represents men only with offices throughout North and South Florida in Jacksonville, Fleming Island, Gainesville, Daytona, Fort Walton Beach and Boca Raton.