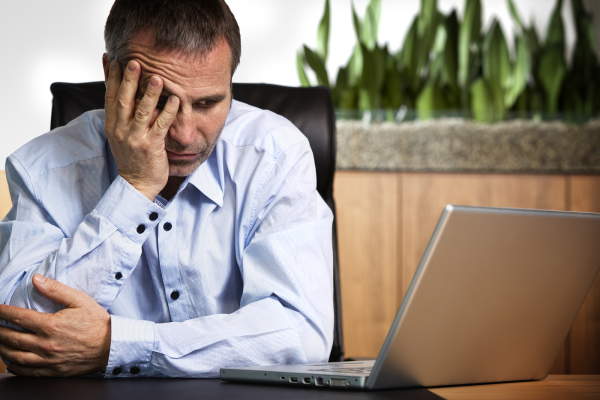 We have all heard that "hindsight is 20/20." This tends to be especially true when it comes to divorce. So many people find themselves acting irrationally, aggressively, or irresponsibly during their divorce. This behavior is often out of character, and divorce can bring out negative traits in even the best of people. Many of the mistakes that people make can be avoided with a little coaching from a qualified lawyer. When you hire experienced divorce attorneys in Daytona, FL or at one of our other locations, you can help ensure that you don't make these common mistakes.
Kenny Leigh and Associates is a men only family law firm with six offices in Jacksonville, Fleming Island, Gainesville, Daytona, Fort Walton Beach, and Boca Raton, serving all of North and South Florida.
Here are six pitfalls you should avoid when going through a divorce.
Acting Aggressively
You may find yourself feeling angry, resentful, and hurt by your ex. These feelings are normal, but how you deal with them could affect the outcome of your divorce. Instead of acting out or being adversarial toward your ex, attempt to maintain a positive relationship. It is likely that you will waste time and money if you are unwilling to negotiate with your ex. Also, regardless of how you feel about your ex in the moment, staying civil is the best course of action for easier negotiations and amiable co-parenting.
Taking Less Money Than you Deserve
While it's unwise to be overly greedy, you and your family still need to be able to live comfortably. Carefully estimate your expenses so that you know exactly how much you need. Don't feel like you have to "settle" for what your ex is offering. If you will be paying support, take your own financial situation into account. Don't over-commit out of guilt or a sense of duty.
Being Uninformed
If you decide to hire an attorney, you may be tempted to sit back and let them do the thinking and decision-making for you. When you are uninformed, you run the risk of something going wrong during the divorce process. Take time to research and understand your specific case. Staying informed and aware will also help you be able to communicate with your divorce attorneys Daytona, FL or at one of our other five locations: Jacksonville, Fleming Island, Gainesville, Fort Walton Beach, or Boca Raton.
Sweating the Small Stuff
You may be tempted to argue over every little thing when it comes time to split up joint items or property. This is a huge waste of your time. Keep your major goals in mind when negotiating and avoid fighting over petty issues. Ask yourself, is it really worth fighting tooth and nail over an old couch? An ugly lamp? Probably not. If you choose your battles wisely, you can focus on your larger, more important goals. Expert divorce attorneys Daytona, FL or at one of our other locations can help you determine what is worth fighting for.
Involving the Kids
When a case involves children, the best advice is for you to leave the kids out of any drama or dispute. Don't speak to your children about the case unless it is absolutely necessary. You can explain the concept of divorce if needed and discuss how co-parenting will look, but don't go into many details (especially concerning blame). Your children are sponges, so you could cause them extra stress and anxiety if you choose to speak negatively about the divorce or your spouse in front of them. This could end up hurting your case as well as your relationship with your children.
Representing Yourself
Many people choose to represent themselves in a divorce case and end up seriously regretting this decision. You need to be informed, but there is no way you can do enough research to adequately represent yourself. Even if you have a great case, you may end up losing custody of your children, property, or support due to lack of representation.
If you want to avoid these mistakes, you should hire professional divorce attorneys in Daytona, FL to help you with your case. Kenny Leigh and Associates serves men only, and has six offices in Fleming Island, Gainesville, Jacksonville, Daytona, Fort Walton Beach, and Boca Raton.