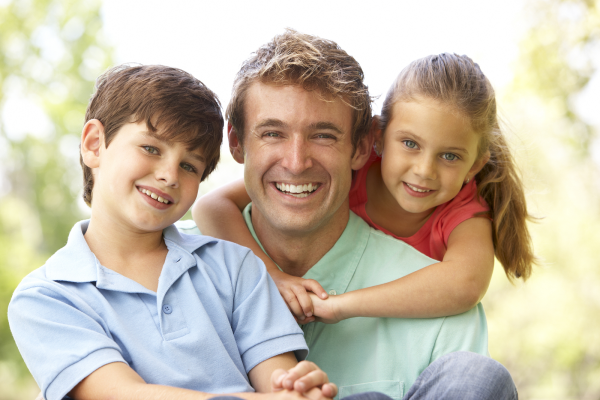 After a divorce, Jacksonville dads frequently have to make special arrangements to keep in contact with their kids – and it can require a number of plans and considerations. It becomes even more difficult for the father when he does not have custody and his children live a significant distance away. Seeing them and making arrangements for visitation will require some effort and planning.
Kenny Leigh and Associates is a men-only family law firm with offices in Jacksonville, Fleming Island, Daytona, Gainesville, Fort Walton Beach, and Boca Raton, serving all of North and South Florida.
Here are some guidelines that can make the process work better if you find yourself in this same situation:
Find competent legal counsel.

Work hard to stay in touch with the kids.

Do not rely excessively on the goodwill of your former spouse.
Competent Counsel
No longer is there a bias against fathers when it comes to child custody and visitation in a divorce case. Throughout the divorce process, Jacksonville and other Florida dads rely on Kenny Leigh Associates for advice and counsel. They specialize in representing fathers in divorce cases and other family legal matters and make certain that you are aware of and get all of the rights that you are due.
With an entire practice representing the rights of the fathers in a divorce case, you can rely on them to help you find the best arrangements for visitation, custody, and contact details.
If you are in need of men-only family legal counsel, contact Kenny Leigh and Associates.
Keep in Touch
If you are not the custodial parent, it is important that you keep in regular touch with your kids. And not just a regularly scheduled weekly phone call, which can become a little stale. In addition to long distance contact, make certain that you include face-to-face meetings. Actually spending quality time with your children is an important connection to make.
In today's technical world, it is easy to be spontaneous with text messages, Skype, e-mail, and that old stand-by, the cell phone. Take advantage of all of these media to be a part of your kids' everyday life. It is easy to make contact throughout the week, throughout the day, or whenever you feel the need to touch base. A simple text about familiar everyday things that are going on in your lives can make all of the difference in the world.
Do Not Over Rely on Your Ex-Spouse
When you are picking the kids up, or are making arrangements to have them visit you, it can become all too easy to rely on your ex-spouse. When they have to get to the airport, or when you need to pick them up at school, a little planning in advance can eliminate unnecessary battles about logistics.
Here are a few things that you can do to make life easier for all parties:
Make arrangements for transportation. If the kids need to get to the airport or meet you somewhere, set up a plan with a trusted family member, friend, or babysitter. Do not force your ex into participating when she does not want to.
Let the school know if you are going to pick them up. Make arrangements in advance if you need to pick the kids up from their school. If they are in pre-school or some other after school activity and you need to meet them there, set up that contact in advance.
Go to their activities. Go to a little league or inline hockey game. Pick them up and drop them off – and always live up to the date and the pre-determined times for pick-up and drop off.
When going through a divorce Jacksonville fathers can make the visitation process a whole lot easier for all parties by just planning ahead and taking control over the details of the process.
Summary
Keeping an open line of communication with your kids after a divorce is perhaps the most important aspect of the process. Do not make it a battle with the ex. Do go out of your way to keep all of those activities regular and spontaneous.
Like all issues, when you have to resort to divorce, Jacksonville dads must keep their relations with their kids as their top priority. Seek good counsel and work hard at keeping your kids in your life.
Kenny Leigh and Associates is a men-only family law firm with offices in Jacksonville, Fleming Island, Daytona, Gainesville, Fort Walton Beach, and Boca Raton, serving all of North and South Florida.