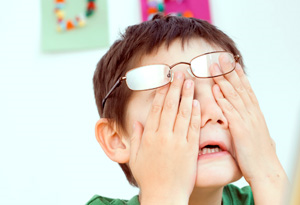 Children can experience a great deal of stress during a divorce. Their world is about to change and they can also feel the emotions of their parents during all of it. There are some signals to watch for that can indicate your child is going through stress. You can talk to a Jacksonville family law attorney about any concerns you notice. Kenny Leigh and Associates has men-only family law offices in Jacksonville, Daytona, Gainesville, Fleming Island, Boca Raton, and Fort Walton Beach, serving all of North and South Florida.
Behavior Changes
Children all process divorce differently, so there can be plenty of behavior changes. Age and overall personality are some of the factors that help to determine such behavior changes. For example, some children will show anger and others will cry at the drop of the hat. Some will become isolated when they used to be very social.
Questioning Authority
Children want to feel like they are in control, and divorce can quickly result in them feeling like they have no control. Questioning authority is a common way for children who are stressed about their parents' divorce to convey the message that they aren't secure with the uncertainty that now surrounds them.
Upset Stomach or Nausea
Children can make themselves physically ill if they have too much stress. Chronic issues, such as nausea, an upset stomach, or loss of appetite, can be signs that your child is very stressed about the divorce. Try to talk to them and ease their mind about the changes in your family.
Changes in Eating Habits
Some children will eat far less due to stress and you have to watch them. If they aren't getting enough nutrients, then they can become ill. Other children, though, may turn to food as emotional support. They eat too much or they add lots of junk food to their daily intake. Pay attention to what your child eats, as well as their portions.
Changes in Sleep Patterns
Most children have a regular sleep pattern, so it isn't hard for parents to pick up on changes. They may be sleeping more due to the stress and they just want to get away from the world as much as they can. Sleep can offer them an escape. Other children sleep far less, because they have bad dreams or they worry about what may happen while they are sleeping. Allow Jacksonville family law attorney to help you get through these difficult times for you and your child.
Doing Poorly in School
The stress of a divorce can affect children on many levels. If your child isn't doing well in school, stress can be the underlying culprit. They may find it hard to focus on studying or completing assignments. If your child used to be a great student, this is a red flag you want to look closely at.
Not Enjoying the Holidays
The holidays are often a magical time for children, but that can change when there is a divorce in motion. The stress of the divorce can be taking a toll on them so that they struggle to find a way to enjoy the holidays. It can also be due to feeling guilty that they are enjoying the holidays at a time when there is such turmoil in the family.
Back and Forth Banter
Your child may be stressed due to back and forth banter that they hear from one parent about the other parent. Sometimes, the child is stuck in crossfire when they are asked to play the go-between for their parents. Do your part to make sure that isn't going on. You can't always control what your ex is doing though. The help of family law attorney in Jacksonville can also assist you with understanding these rights.
Kenny Leigh and Associates have six offices that serve the North and South Florida areas. In addition to Jacksonville, they also have locations in Gainesville, Boca Raton, Fleming Island, Fort Walton Beach, and Daytona. They can help you to successfully navigate through your divorce and to reduce the overall stress on your children during that process.