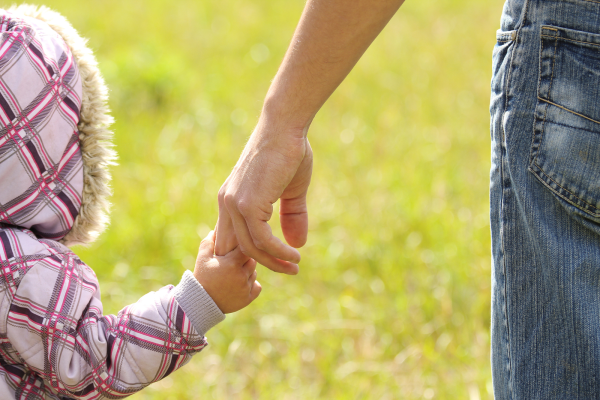 Fatherhood means different things to different men. Some cherish it; some find it a burden. Still, others will confront challenges to their custodial and visitation rights, as well as child support, during divorce. But, it all starts with an assumption of paternity.
Kenny Leigh and Associates is a men-only family law firm with offices in Jacksonville, Fleming Island, Gainesville, Daytona, Fort Walton Beach, and Boca Raton, serving all of North and South Florida.
Q: I may be the biological father of a child born to a married woman I know. What should I do?
A: If the woman is married, her husband at the time of conception is presumed to be father according to Florida law. If the woman is not married and both parents are willing to accept and share parental responsibility, they complete and file an Acknowledgment of Paternity form DH Form 432 while at the hospital. They may do this by mail after leaving the hospital.
Q: A woman claims I am the father of her child. How do I deny the parental obligations?
A: You can disestablish paternity in Florida. You need a lawyer to arrange genetic tests for child and alleged birth parents. You may accept or deny paternity after the test results are admitted to court. If you continue to deny paternity, the court will order discovery involving depositions, but DNA results usually rule.
Q: I am pretty sure I am the father of my girlfriend's newborn baby. Should I be listed as the father?
A: If you complete and sign the Acknowledgment of Paternity before witnesses or a notary, your paternal responsibility is pretty much firm. Once the Acknowledgment of Paternity is signed by both parents, the name of the father is recorded on the child's birth certificate. You have sixty (60) days to rescind your acknowledgment of paternity. Even if the form is rescinded in time, the birth certificate can only be changed and the father's name removed by a court order.
Q: What am I agreeing to?
A: If you are the father, you are agreeing that you are the legal father of the child and that you and the mother will be responsible for the child's financial and medical support until he or she is an adult. This usually means until the child is 18 years old.
Q: Does the Acknowledgement of Paternity assure you of custodial and/or visitation rights?
A: No, the form does not protect such rights. But, it does name you as an accountable parent. Custodial/visitation rights, for the alleged father of a child born out of wedlock, are set when the Acknowledgement of Paternity is entered with Florida State Office of Vital Statistics' Paternity Unit.
Q: How does Florida treat men only child custody issues in paternity cases?
A: Men do have rights. In paternity cases, custody, visitation, and child support are treated pretty much the same way as they are in divorce cases. Furthermore, if you and the birth mother are not able to settle on custody/visitation rights, the court will require the established parents to submit to mediation to reach agreement.
Q: Do I have to pay child support for a child after I sign the child's birth certificate or the Paternity Acknowledgment?
A: Yes, you will unless, with your lawyer's help, you disestablish your paternal obligations.
Q: Are there other options?
A: Yes, you can challenge the Acknowledgment of Paternity. Since September 2011, any father can challenge his paternity, whether your fatherhood is assumed, acknowledged or adjudicated , if you have good reason to believe you are not the father. You must file a lawsuit within 12 months of the date you first had the good reason to believe the child was not yours.
Q: Who pays for legal fees?
A: You pay the legal expenses if you want to establish, deny, or modify an existing custody, visitation, or child support order. So, it pays to hire a qualified lawyer. Decisions on men-only child custody can have a lifelong impact on you and the child. It is too big and too complicated an issue to take on yourself. You need a Florida lawyer as early in the process as you can make the call.
Florida paternity law does not specifically permit the court to order payment of legal fees in cases regarding men only child custody. But, a good lawyer may be able to secure at least partial payment of fees. Kenny Leigh and Associates is a proven, men-only family law firm with strong and unique experience in paternal rights. With six offices in Jacksonville, Gainesville, Fleming Island, Daytona, Fort Walton Beach, and Boca Raton, Florida, their legal services are available for men-only child custody cases and other family law issues throughout the state.