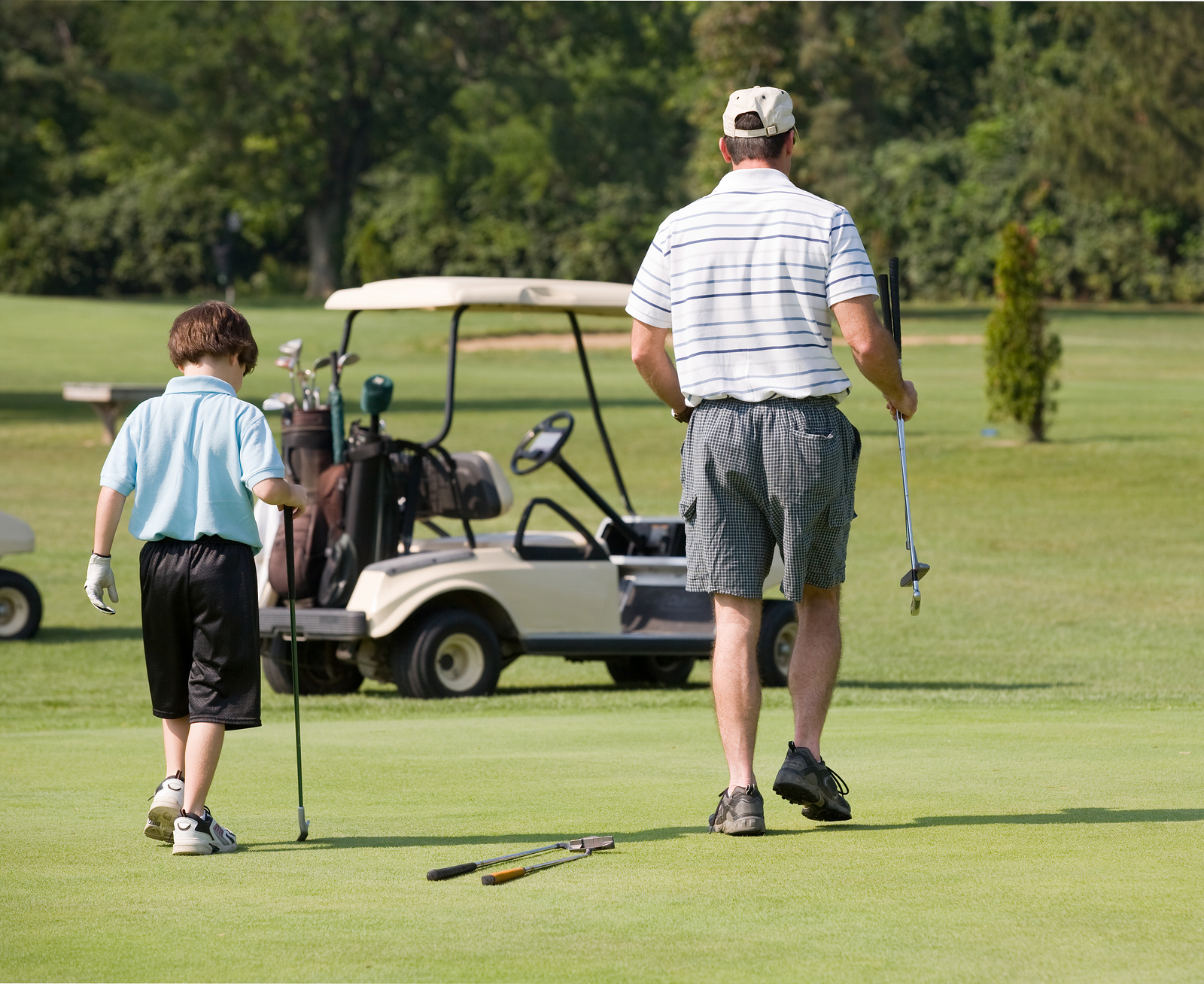 Single fathers have all sorts of reasons to make sure that they both make and stick to their new year's resolutions this coming year. In many cases single fathers have undergone a difficult divorce and custody battle, only to receive the short end of the stick. For some, men only child custody issues still loom like fresh wounds, with child support, visitation, and other issues as well.
Here are some new year's resolution ideas that you can initiate and implement at the beginning of the year and throughout the remainder of it as well.
Improve Your Overall Health
In essence, you are no good to yourself, your children, or anyone else if you fail to take care of yourself. The beginning of the year is one of the best times to get started on improving your health. List your health concerns and issues today and add some strategies for improving your health in those areas. These may range from physical fitness, daily diet and nutrition, and emotional health. Mental health and emotional health are critical for singles who have just endured a grueling divorce settlement, since the damage may feel extensive and the pain may still be fresh and present.
In order to make health improvement successful, consider the following suggestions:
Check with your primary care physician before starting a new health regimen, diet, or exercise program.
Make physical fitness a family activity, i.e. walking around the lake or park, biking together, playing sports together, etc.
Cook healthy meals together with your child(ren).
Use technology for your workouts in order to involve the kids. Game console systems such as Xbox and Play Station have fitness activities and dancing games that can make fitness fun for all ages.
Start a garden by growing your own vegetables and exercising your green thumb. Even if you live in an apartment, you can grow herbs and small plants in pots on a patio or in the kitchen or living room near a sunny window.
Improving your overall health will require you to make a commitment and stay motivated throughout the process.
Get Your Personal Finances in Order
The financial issues that burden individuals after a separation and divorce can leave many people distraught and discouraged.
You can take charge of your financial future by making some simple changes. You do not have to relive the past, and you can overcome the burdens of your own prior financial hardships, so you can make the most of your financial future.
For some men only child custody issues, child support has cost them more than money. Consider implications to your taxes, credit standing, and health care and insurance costs. Fathers who do not have custody of their children may also find themselves feeling like they are trying to maintain two households and saddled with a major financial obstacle to maintain their own standard of living immediately following and for some extended period after a divorce.
Consider making some of these money moves in the 2014:
Develop an annual and monthly budget, identifying your income and your recurring expenses.
Cut expenses everywhere that you can (coupons, recycle, barter, etc.).
Keep new debt to a minimum and continue driving your current car as you save for a previously leased model or former rental car.
Consolidate your investments into a brokerage account (retirement plans, money market, etc.).
Update your beneficiaries (pension plan, insurance, etc.).
Contact professionals for men only child custody advice like Kenny Leigh and Associates, who serve both North and South Florida in Jacksonville, Daytona, Fort Walton Beach, Fleming Island, Boca Raton, and Gainesville.
Build Better and More Meaningful Relationships
Don't become that dad who poured all of his heart and soul into his work, leaving his kids desiring to be a part of his life outside of work. Spend some quality time with your kids and others. Hang out with your friends and enjoy life with some sports and leisure activities this year.
Here is a list of things to try out this year:
Plan a vacation for just you and the kids.
Take golf or tennis lessons together.
Join a hiking group.
Enjoy single parent activities at church or in the community.
Take up a hobby with your kids.
As you address these issues, keep in mind that you want to consult the help of a professional in many of these areas of your life. When it comes to legal issues, Kenny Leigh and Associates is a men only family law firm servicing both North and South Florida with offices in Jacksonville, Daytona, Fort Walton Beach, Fleming Island, Boca Raton, and Gainesville.