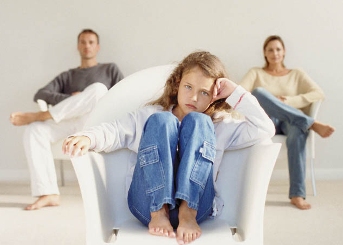 When going through a child custody dispute, you are likely to have many questions. Kenny Leigh & Associates, child custody attorneys in Gainesville, Jacksonville, Fleming Island, Boca Raton, Fort Walton, and Daytona, can help you with retaining custody of your child. Untangling child custody disputes can be a long and emotional process. As a father, you will want to protect your child custody rights while sheltering your children from the worst of the legal dispute. For more information, contact Kenny Leigh and Associates, a men-only family law firm. Kenny Leigh and Associates has six office locations in Jacksonville, Gainesville, Fleming Island, Daytona and Boca Raton, and Fort Walton Beach, serving North and South Florida.
Creating a Parenting Plan
In Florida, "child custody" is now a defunct term. Instead, Florida law now uses a parenting plan that is designed to create a comprehensive schedule that will fulfill a child's needs. While there may be a lot going on during a divorce, you should always remember that the law's main goal is to protect your child. The court will make all of its decisions based on what it deems best for your children. A child custody attorney can help you work through the process of understanding the parenting plan. The parenting plan includes custodial arrangements, healthcare, school functions, social functions and extracurricular activities to create a comprehensive lifestyle plan for your child.
How the Parenting Plan Affects Child Support
In an ideal world, child support would not be a consideration when deciding on what is best for your child. However, your former spouse may not agree. Child support is lowered once a child spends more than 40 percent of their time with the other parent, and this can lead to some parents fighting for more custody time, not because it is best for the child, but because they don't want their child support payments reduced. It will ultimately be up to the court to decide whether the child should be spending more time with their other parent or not, but this is something to keep in mind and to discuss with your child custody attorney. The more time you spend with your children, the less you'll usually have to spend in child support, and the opposite is also true. However, you do have to always think of your children first.
How Custodial Issues Are Decided Upon
Issues of physical custody tend to be extremely complex. The court will consider the child's wishes if they are old enough, which parent provides the most stable environment, which parent is most mentally and physically stable, which parent can maintain a stable routine for the child, as well as any other relevant factors. Issues of mental stability and domestic violence will also be considered. Overall, many family courts are tilted toward awarded custody to the parent who is able to create a stable environment for the child. Additionally, many family courts lean toward giving most custody to one parent or the other so that they can maintain this sense of stability for the children. If you're seeking custody of your child, you will need to be able to show that you can provide this stable environment. You may also need to show ways in which your ex-spouse's environment would not be stable. As child custody attorneys in Gainesville, Jacksonville, Daytona, Fort Walton, Boca Raton, and Fleming Island, we can explain this in more detail during a consultation.
Unique Challenges for the Supporting Spouse
If one spouse was supporting the other, this may be some unique challenges. When one spouse is the primary breadwinner, they often aren't as active in their child's life as necessary, even if they are supporting the stability of their child. A primary breadwinner has some hurdles they need to jump if they are to prove that they should be the primary caretaker of their children. If you're considering divorce, you should ensure that you know everything about your child's life. The court may ask you about their medical history, the last time they went to the doctor, who their best friends are, how they are doing in their extracurricular activities, and more. As a primary breadwinner, it can be difficult for you to stay engaged in all aspects of your child's day-to-day life. However, you will need to be engaged if you are to prove to the courts that you have what it takes to maintain the stability of your child's development.
Child custody is an incredibly complex topic that cannot be covered quickly. It's vital that you obtain a child custody attorney as soon as possible to ensure that your custody dispute goes well. Above all, child custody is about protecting your children and ensuring that they can thrive. Sometimes, this may require making difficult decisions and sacrifices. You can contact the legal professionals at Kenny Leigh and Associates in Jacksonville, Daytona, Fleming Island, Fort Walton Beach, Gainesville, and Boca Raton, Florida for more information regarding your family law needs.