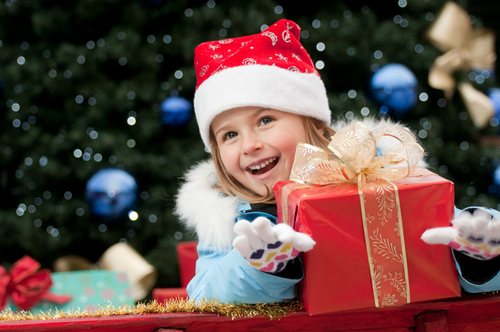 Holidays offer some of your most special opportunities to make lasting memories that you and your children can treasure. Florida's child custody attorneys, Kenny Leigh and Associates are familiar with the difficulties men face, especially during your first few holidays, when you hope to make everything go extra-smoothly as you and your ex-wife coordinate and manage your children's holidays from separate home bases.
Even with the typical holiday stresses from long lists of holiday errands, tight seasonal schedules, and increased expenses, a little planning can help prevent many issues that impact effective communications and smooth transfers, and otherwise complicate your efforts to maintain a celebratory tone throughout the holidays. We at Kenny Leigh and Associates, child custody attorneys in Gainesville, Jacksonville, Daytona, Fort Walton, Boca Raton, and Fleming Island, offer you this simple holiday checklist for parents to help ensure that the holidays go smoothly and that you're free to focus on family fun.
Make a plan with your ex. Settle on specifics for transferring your children back and forth during the holidays. Plans should include exact times and exact locations that you will receive your children. If practical, contingency arrangements should be fully agreed upon to allow for tardiness or date changes due to weather, traffic jams, car trouble or other typical unforeseeable holiday travel impediments. Agree on important items that the children should bring with them, clothes, jackets, night garments and medications. Also, include a favorite toy or blanket or other items that may help children cope with their own holiday stresses triggered by the transitions between homes, altered expectations and stressed adults. Any requirements or preferences for your children's care that are important to your ex-wife or you should be covered, especially if there's any risk of conflicts due to discrepancies.
Of course, which specific days you have your kids with you during the holiday season doesn't matter to your children. Whether it's a week or two before or after the actual holiday is all the same to them. What's important is the sense of holiday you create for them and yourself during the days that they're with you. So, consider scheduling transfers before or after the traditional dates to potentially reduce stress for adults at holiday crunch time and allow a little more quality time for you with your kids.
Make a To Do list. Complete necessary preparations in your home for your children's stay before the holiday shopping season, if possible. Inspect your home, inside and out, and implement child-safety measures. Stock some of your kids' favorite meals and snacks. These can go a long way toward maintaining general contentment for everyone in the house, especially during extended visits. Complete all of your shopping and other holiday preparations before your children arrive, if possible, except those that you hope to enjoy with them and perhaps to establish as with them as traditions.
Make a plan with your kids. Tell them about the accommodations you're planning for them. Ask about concerns they may have about the transition, and work through any issues with them before their holiday visit. Try to keep new rules as simple and few as possible, and discuss these with the kids prior to the holiday, if possible, or as soon as a good opportunity presents itself after their arrival for the holiday. While you want your children to anticipate that the holiday will be exciting and fun, manage expectations realistically to prevent disappointments and to leave room for surprises.
Create new traditions. Find a few ideas for holiday celebrating to share with your kids–maybe a special holiday dish that you all enjoy or can even prepare together, a special movie, or a new game that can become a holiday must.
Take care of yourself. Time alone after divorce can be lonely, and sometimes depressing. Enjoy time with friends and with your children, and do independent activities to truly embrace your alone time. Kenny Leigh and Associates, child custody attorneys Gainesville, Jacksonville, Daytona, Fort Walton, Boca Raton, and Fleming Island, recommend that you get necessary support to help you move through this major transition.
Naturally, the holidays are usually not perfect for anyone, despite all of our best efforts. You may forget something important, ruin a dinner dish, or make any of a number of typical holiday mistakes. Take comfort in knowing that you're doing your best. Allow that to be enough, and give yourself a break.
Holiday challenges in shuffling children between households probably cannot all be eliminated. But, attention to these basics can smooth the process to help make the holidays happier for everyone involved.
Kenny Leigh and Associates, men-only child custody attorneys, have offices in Jacksonville, Gainesville, Fleming Island, Daytona, Fort Walton, and Boca Raton to help men through the difficulties of divorce.