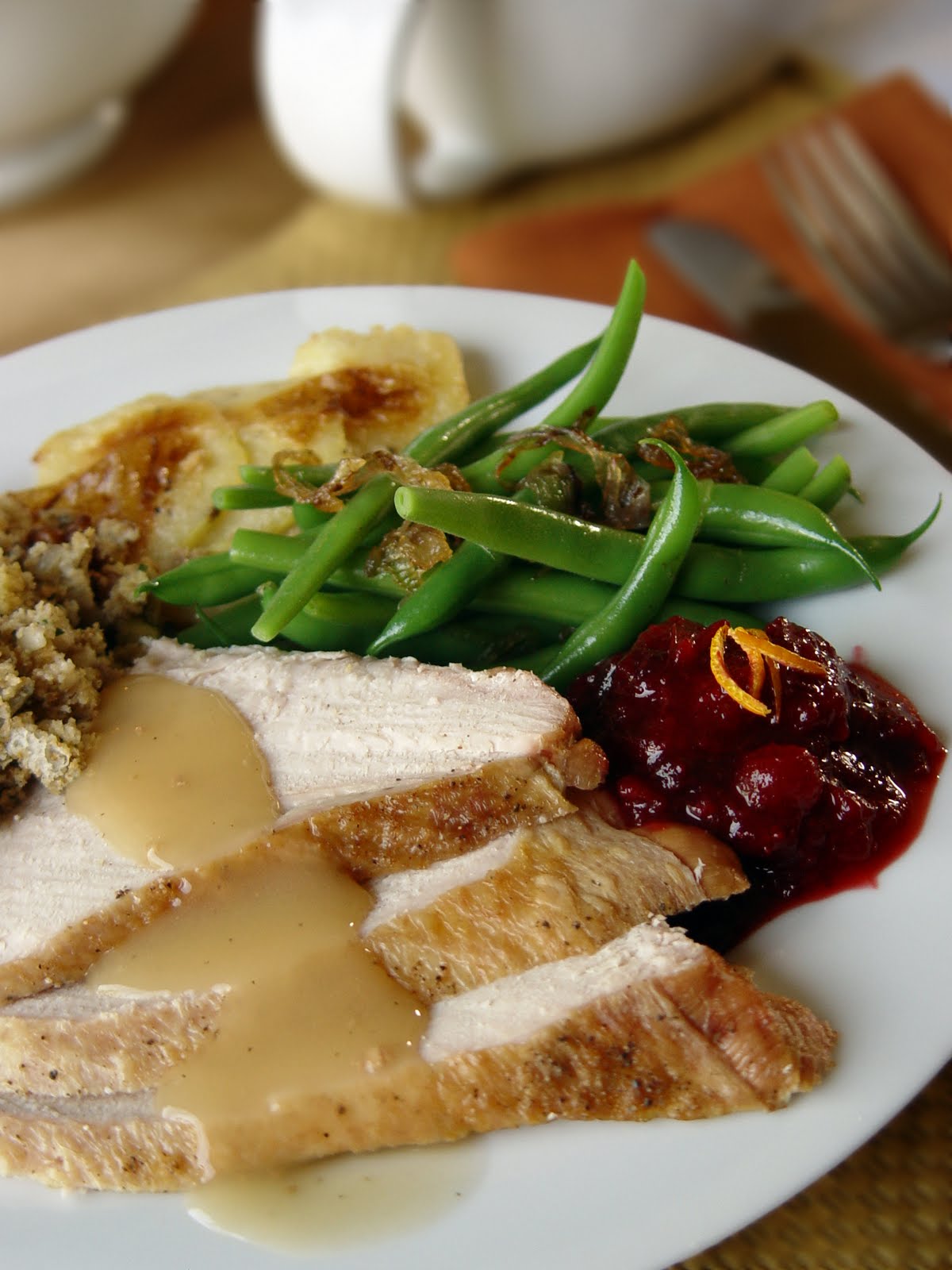 Holidays are often a time for family tension and anxiety, and this can be heightened in divorced families; figuring out schedules for visiting, making plans for a holiday meal, executing preparation and serving of the meal. All this while trying to pay special attention to your children; if you don't get to see them that often.
If, as a divorced dad, your idea of dinners has become left over pizza, Chinese take-out, or something quick in the microwave, tension can increase for children used to a grand holiday meal, and the pressure is on to produce something that looks and tastes great.
Cooking a Holiday Dinner
The traditional holiday turkey often seems like a foreboding task to the novice cook, but it's not such a complicated chore anymore, if you remember some critical steps, and aren't afraid to ask for help if you need it. The most important thing to note here is that you are generally going to buy a frozen turkey, and they are frozen SOLID, and require several days (in the refrigerator) to thaw completely. Once the bird is thawed, reach in the cavities at both ends and remove the parts that are placed in there at the factory, like the neck, heart and liver. Advanced cooks will use these to make gravy, but you can feed them to the family pet, and rely on a jar of gravy. Follow the baking instructions on the turkey wrapper; many turkeys come with a built in "pop up" thermometer that shows you when the turkey is done. If you have a meat thermometer, the turkey's internal temperature should be 165 for safe eating. The average size turkey (10-12 pounds) will take between 3 and 3-1/2 hours to roast.
Whipped potatoes come in a tub, pre-made, in the refrigerated foods section of the grocery - a simple affair with a few minutes in the microwave. Buy extra, kids love mashed potatoes! Other side dishes are available in the same section, and pick up some heat and eat rolls, as well.
Purchasing a Holiday Dinner
If you simply lack the time to prepare the traditional holiday meal, there are several viable alternatives today. Many grocery store deli departments offer a fully-cooked, multi-course holiday meal package, with different entrees like turkey, ham, or a beef roast. The meals, for a flat price, generally include the entree, several side dishes like whipped potatoes or other starch, gravy, bread, salad and dessert. They also come in different serving sizes, and the grocer can guide you as to what size will suit your crowd. Generally, a one or two day advance order is necessary, you pick up the food the day you need it, and a quick re-heat, and you are ready to dig in. If you're expecting a pre- or after-dinner crowd, supplement the meal with additional offerings from the deli department, like heat and eat appetizers, or cheese and fruit trays.
Going Out Is an Option
Many restaurants offer the traditional holiday dinner either as a buffet or at a fixed-plate specified serving times. The buffets are usually very elaborate, and children enjoy them, as they can focus on their favorite foods if they are picky eaters. Some very nice ones are generally held at the upmarket hotels in your town, but chances are, there are restaurants serving a holiday meat to suit every budget and palate.
The Alternative Approach
Finally, there is no rule that says holiday dinners have to be made up of traditional foods. A great way to both feed and entertain children simultaneously is to make the event a "make your own pizza" party. Start by purchasing pre-made crusts, pizza sauce and cheese at your local grocer. Pick up portions of the children's favorite pizza toppings, and on the counter or kitchen table ahead of time, set out the crusts and bowls of toppings for yourself and the children. Encourage your guests to make their own, challenge their creativity; they can even make faces out of the toppings! Pop the pies in the oven, and each person has their own special holiday dinner (and memory of having fun with dad)!
Kenny Leigh & Associates serves men only in North and South Florida with 6 convenient locations: Jacksonville, Gainesville, Boca Raton, Daytona, Fleming Island and Fort Walton.