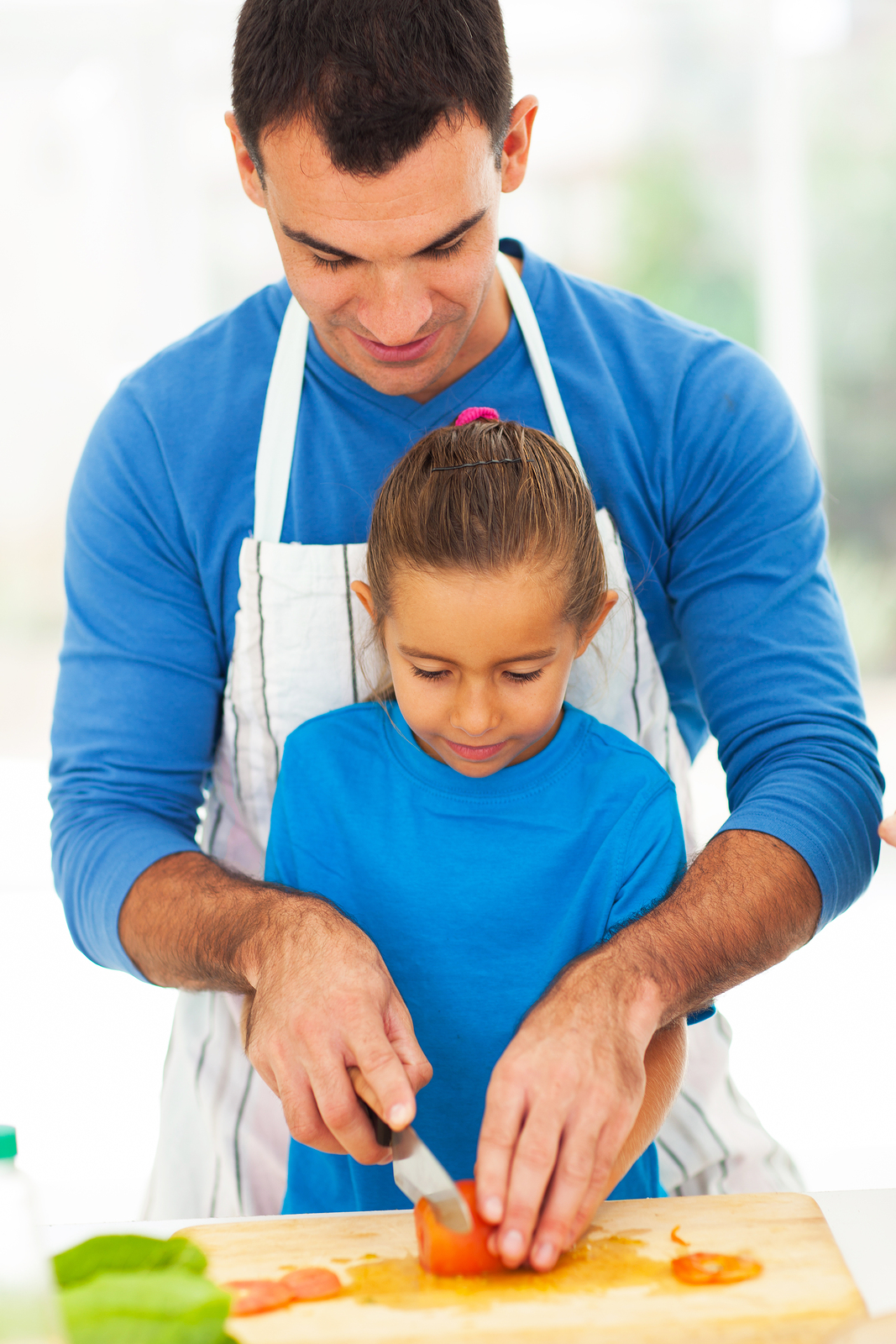 If you are a single dad, chances are you've gone through a rough time adapting to a brand new lifestyle. Hopefully you've protected yourself by consulting with lawyers in men only child support, and are now trying to acclimate your children to some of the changes that go along with your new situation in life.

If you're not known for your culinary expertise, or if you find yourself searching for easy meal options for you and the little ones at home, don't fret. We have some great meal ideas for you that are easy, fast, and nutritious and won't take a lot of time out of your busy day. Best of all, we have a spin on these recipes so that you can get the kids to enjoy them—little will they know that they are nutritious as well!

Easy Recipes for Lunch or Dinner:

There are many appliances on the market that can make a Dad's life easier, especially if he is new to the "cooking" game. One of our favorites is the Crock-Pot or slow cooker, which enables you to add the ingredients in one vessel, while they cook, you can work around the house or enjoy a day with the kids. Because many of these types of dishes can cook all day long, you'll be pleased knowing you're coming home to a delicious home-made meal with nearly no effort. One of our favorite dishes is:

Crazy for Crock Chicken and Rice

Ingredients:
4 boneless, skinless chicken breasts cut into cubes.
2 cans cream of chicken soup
1 can cream of mushroom soup
½ cup celery cut into small pieces
1 tablespoon finely diced onion
Dash of salt and pepper
1 cup instant brown rice

Instructions:
1. Add the chicken and mushroom soup in the Crock-pot with rice and mix together.
2. Add the cubed chick on top, and then add the onion and celery.
3. Season with salt and pepper.
4. Allow to cook for at least 4-5 hours on low or 3 hours on high.
5. Serve with a fresh salad for a fast, easy and delicious meal.

One pan dishes are another favorite, because you're not bombarded with a sink full of dishes after dinner when you may need to spend time doing homework or after dinner game time. The following pork recipe is made in one pan and can feed four people, with the low prices of pork currently.

One Pan Porky-Pig: (The kids will love the name!)

Ingredients:
1.5 lbs. pork loin
1 tsp. of crushed garlic cloves
1 tsp. dried thyme
1 tsp. dried rosemary
½ tsp. salt
½ tsp. of black pepper
2 Tbsp. olive oil

Instructions:

1. Preheat the oven to 425 degrees.
2. Place the pork loin on a baking sheet or roasting pan covered with foil and sprayed with non-stick spray (for easy clean up).
3. Combine the garlic, thyme, rosemary and salt and pepper in a small bowl. Add the olive oil to the mixture.
4. Rub the herb mix over the entire surface of the pork (kids often like to take part in this!)
5. Roast the pork for 35-45 minutes or until the internal temperature is 145 degrees.
6. When done, take the pork loin out of the oven and let it sit for about 10 minutes before slicing.
7. You can serve this with some mashed potatoes, carrots or salad for a healthy, complete meal.

Being a single dad can be challenging and we hope that these easy lunch and dinner recipes can take some of the stress out of the age-old question, what do I feed the kids today!