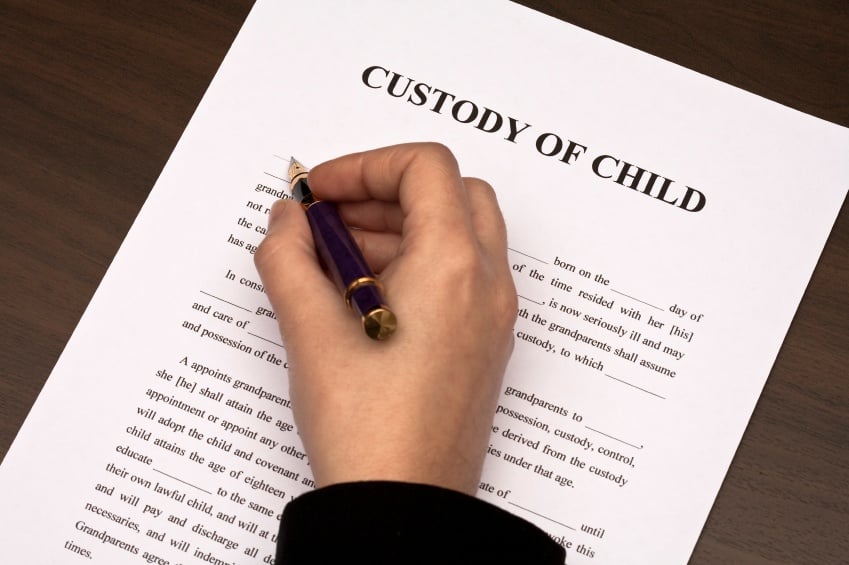 Getting a divorce isn't something that anybody really wants to do, but in many cases, it's a better option than staying in a broken marriage that can't be fixed. While you might think that getting a divorce will hurt your children, the truth is that growing up around two unhappy parents that just can't get along and no longer love each other can be much more difficult.
However, when it comes to divorce, many men should be worried about their child custody rights. If you're a good father that provides for his children, there's no reason you shouldn't retain at least equal rights. Unfortunately that doesn't always happen for men.
Keep reading to learn the top seven child custody facts that you need to know. Otherwise you could lose your child custody rights, even if you don't deserve to.
1. Show Your Involvement
If you're highly involved in your child's life, few jury members, judges or social workers are going to want to split you and your child up. Little league games, horseback riding, and school events – pretty much anything you do with your children should be documented.
If you're an active and engaged father there's no reason you shouldn't have equal rights and enjoy equal time with your ex.
2. Show Your Stability
One of the biggest factors when it comes to child custody for men is stability. If you're the primary earner, you've already got that going for you, which can be a good thing. Unfortunately it isn't the only type of stability you need to be aware of in custody cases.
What you need is a stable schedule, home and life. You need to show structure to make sure that your child will have a healthy, happy home. Will you be home for dinner? Can you pick the kids up from school?
This type of stability can help you win joint custody.
3. Are You Flexible?
Being involved and stable is essential for retaining child custody. However, you also need to show that your schedule is adaptable, at least some of the time. For example, if your child has an illness or emergency, will you be able to pick him or her up from school and take care of them?
Flexibility is important as a parent, and dads really need to show that they can be flexible towards their children. You might need a full-time job, but showing you can handle emergencies and changes brought on by your children is very important.
4. You Know How to Parent
Understanding proper parenting methods is important, and if you're a good dad, you probably already know a great deal about parenting. Demonstrating that can be very important when you're seeking custody of a child.
While it can be difficult to show this, you can talk about any parenting classes you've taken, methods of parenting you abide by or
5. Ill Will Can Hurt You
When working on child custody, showing disdain for your ex-wife or soon to be ex-wife can actually work against you. It's true that you are no longer a family unit with your ex, but you don't want to show the judge or anybody that your ill will toward your ex could harm your children.
Keep your feelings under wrap and try to stay as professional as possible, especially when dealing with custody arrangements.
6. You're Dedicated to Education
One of the most important parts of obtaining custody is show that you care about your child's education and that you're involved in it. Do you help your child with their homework every night? Do you go out to museums on the weekend to teach your children more than they learn in school?
Make sure any social worker, judge or jury knows how dedicated you are to your child's education. After all, being well-educated will lead to a bright future for your child, and anybody involved in your case is going to be taking that into consideration.
7. You Have a Support Network
As a parent, you already know that you can't do everything alone. Your family, friends and everybody in your life needs to help out, just a little, even if you do most of the work.
When you're dealing with child custody issues, you need to make sure that everyone understands you have a support network to help with your kids. This is especially important if your ex has family in town and can show that they also have a built-in support network to help out.
If you don't, you may not get equal custody, even if everything else is equal.
Contact Kenny Leigh & Associates to learn more about navigating divorce and protecting your child custody rights.