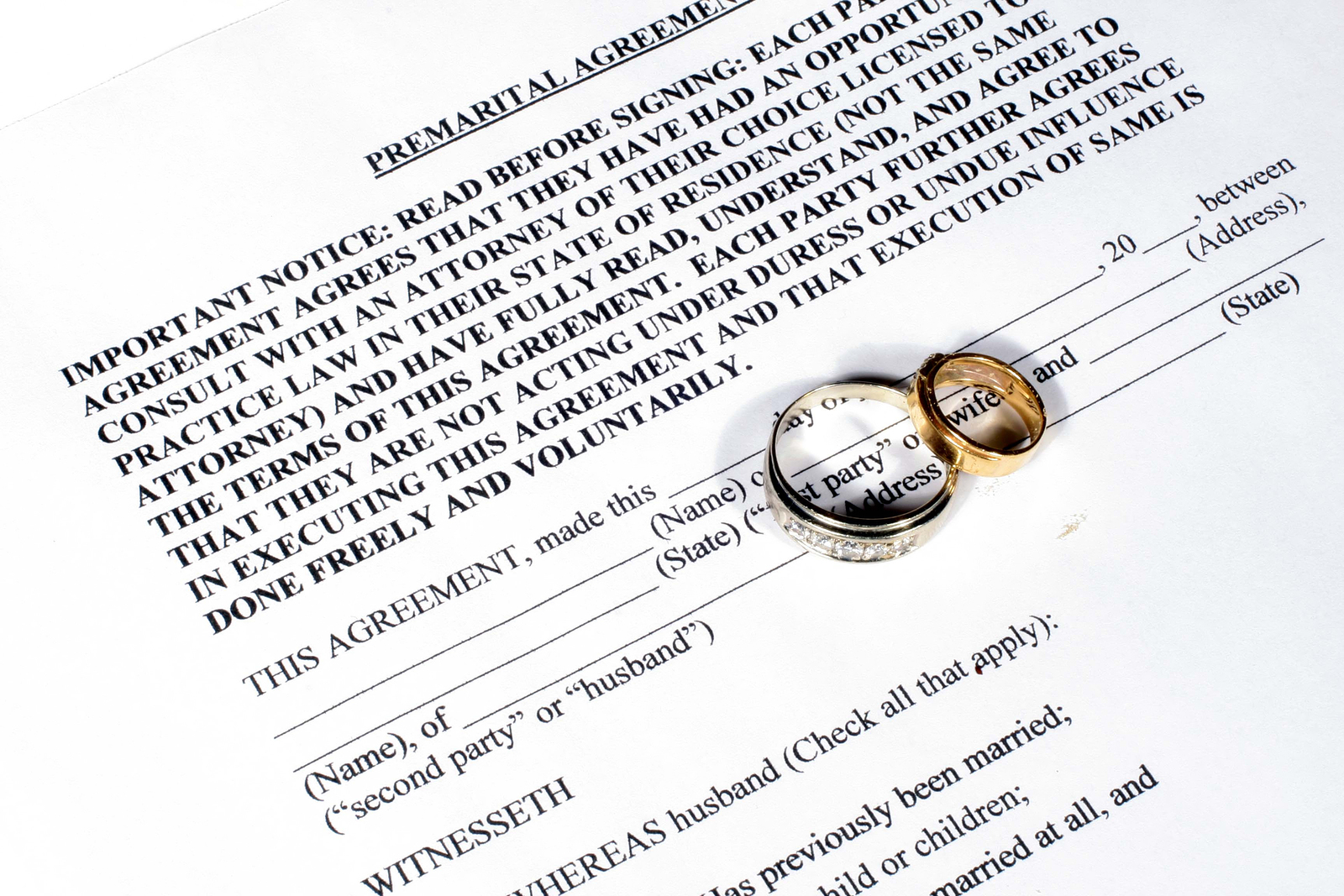 Prenuptial agreements are effective planning tools for many couples as they head into marriage. Unfortunately, the suggestion of a prenuptial agreement isn't always received well and can send even the happiest of couples into conflict. Bringing up a prenuptial agreement can be tricky business. However, it can be done in a positive manner that strengthens the marriage. Kenny Leigh and Associates, the largest men-only family law firm in Florida, has some tips on how to bring up the idea of a prenuptial agreement without disrupting the relationship.

First, it's important to remember that a prenup is simply a way to customize the law to fit your needs. Some spouses may feel that a signing a prenup makes a marriage destined for failure. The truth is, though, all marriages have prenups, whether the couple signed one or not.
A Wise Choice
In the absence of a custom, formal prenup negotiated and approved by both parties, a married couple accepts by default the state's divorce laws as their prenuptial agreement. Without prenuptials couples are choosing to allow the state of Florida to dictate the terms of any potential divorce. The state's laws may not make sense for everyone, which is why the prenuptial agreement may be a wise choice. The prenup allows you and your future-spouse to take control of the law and mold it to your situation.
Be Understanding
When you bring up the idea of a prenup, it's important to try and view things from your fiance's perspective. That may be difficult, but it will help the conversation. This is especially true if there is a significant gap in income or assets between you and your fiance. It's important to understand and acknowledge the other person's financial needs, concerns, and challenges.

Some may be put off by discussion of a prenup because it's a sensitive and difficult topic. You can approach the conversation by pointing out that difficult conversations are necessary in a successful marriage. Having an honest, difficult conversation prior to the wedding can actually help strengthen your marriage.

Once your fiancé agrees to discuss a prenup, you may want to consider the use of a mediator or collaborative service. In these formats, the couple uses the same attorney to draft the agreement and then each person hires their own attorney to review the document. Collaborative approaches may be more expensive than traditional prenup arrangements, but the final document is usually stronger because the couple worked together to draft it. Each individual's needs and concerns are likely to have been addressed throughout the process. For those looking for collaborative prenuptials in Jacksonville, Fleming Island, Daytona, Gainesville and Boca Raton, contact Kenny Leigh and Associates.
Be Honest with Her

Finally, honesty is a good policy in life and marriage and discussing a prenup is no exception. Your fiancé will feel more comfortable with the prenup if you keep her involved every step of the way. Be transparent about why you feel the prenup is necessary and how it will protect not just you, but also her. Your fiancé should be treated as a partner throughout the process because, in truth, she will be your partner through life.

Prenuptial agreements can be sensitive issues, but they can also be necessary and helpful documents. In the unfortunate event of a divorce, the prenuptial agreement can help make the situation less complicated and painful than it already is. If the marriage is successful and divorce never happens, both parties can be assured that they have strengthened their marriage by having a frank, difficult conversation early in their relationship.

For those interested in prenuptials Florida offers multiple quality firms. However, Kenny Leigh and Associates is the largest firm in the area that only serves male clients. Kenny Leigh and Associates has offices in Jacksonville, Gainesville, Fleming Island, Daytona, and Boca Raton. The firm protects the rights of men through Northeast and South Florida.